Online English Lessons
Private English Tutor Online:
Skype, Google+, MSN, Yahoo, etc.
Internet and Microphone- No Webcam Okay!
Learn to Speak American English!
Travel Abroad, Pass a Test, Get a Better Job!
Beginner, Intermediate, Advanced
General English – Business English – IELTS, TOEFL, TOEIC
Conversation – Idioms – Pronunciation – Grammar – Fluency

---
Hi! My name is Fred.
I'm a friendly online English teacher from the USA. I have been a full-time English teacher for over 12 years.
I have taught hundreds of children, teenagers, and adults how to read, write, and speak the English language. I love teaching, and I enjoy helping people understand the English language.
Many of my students now have high-paying jobs and successful careers with foreign companies. Other students travel abroad and receive high scores on IELTS, TOEFL and TOEIC tests.

Yari, Italy
"Fred's lessons are great! You get to learn pure American English, from grammar to idioms. Thanks to Fred I've improved my comprehension skills and I feel much more confident speaking in public."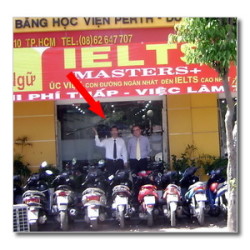 One thing I know for sure is that studying with an online English teacher will help you to achieve your personal and professional goals. I am here to make learning English online fast, fun, and worth your time.
English can be very easy, rewarding, and fun to learn online.
But to do well in English, you need a great teacher.
Sign up today and I'll be your online English teacher!
What Do You Need?
We will talk on voice chat. You only need two things to start:
1. internet access
2. a microphone
If you have both, you will do great! You can also use a webcam if you want, but it's not necessary. Most of my students use Skype, Yahoo, or Google Talk. Any of these services will work great!
Alex, in Russian
"Фред – замечательный педагог. Такого, среди иностранцев, найти непросто. Учусь один раз в неделю. На уроке говорю и слушаю без перерыва, ведь практика, самое главное (после профессионализма преподавателя) на любых занятиях. Рекомендую попробовать, тем более, что первое занятие – бесплатное. Удачи!" Алексей
Alex, in English
"Fred is brilliant teacher. It is difficult to find someone like him. I study one time a week. On the lessons, I speak and listen non stop, because a practice is a main thing in a studying (after the teacher professionalism). I recommend to try the lesson. Absolutely sure, you like it! Have a luck!"
When Will You Study?
Have your lessons once or twice a week, or every day- whenever you want. It's easy to use the online calendar to set meeting times with your online English teacher. Lessons are 50 minutes.
What Is Each Lesson Like?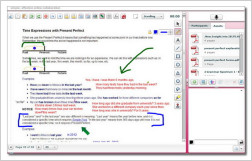 We will meet on Skype and use a virtual classroom with an online whiteboard so we can share notes.
I have many English materials and we will have fun using many different activities to learn English. I might ask you to repeat a sentence so that I can correct your pronunciation and I will write grammar corrections in the chat box.
What Will You Learn?
To get the best results, we will focus on your goals. You will learn American pronunciation and some useful everyday idioms. Some books I like to use are Headway, Everyday Idioms and Grammar Spectrum. Your fluency and confidence will improve quickly when you have regular lessons with your online English teacher.
You can also bring what you want to study to the lessons. Teachers love answering questions! Bring your questions, articles, writing, or anything you want to learn or discuss. If there is something that you need help with, or something that you want to do, your online English coach is here to help you.
Andrey, Russia
"Earlier I learned English myself with varying success, but though I got something result and spent 10 years my verbal English didn't become better. Then I thought took English Lesson by Skype and found Fred's site. After some time I became to speak much better. Thanks to You, Fred"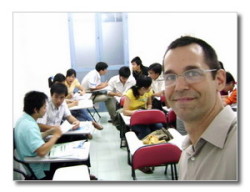 How Much Does It Cost?
Don't worry, my lesson price is much cheaper than many online English teachers, even though I'm a native speaker of American English with over 12 years of full-time professional experience.
Online English Lessons are only $21 per hour. Schedule as many lessons as you want, any time you want, with the easy online calendar. Safe and secure payment with Paypal or any Credit Card. Start now!
---
Stef, Germany
"As an SAP consultant I travel quite a lot and do not have the time to attend an English course on a regular basis. Fred's course provides me the possibilty to take English classes no matter where I am. My goal is to improve my pronounciation and increase my vocabulary. Therefore it helps me a lot to chat with a native American-English speaker. Fred's teaching is creative and customized to my needs. I consider Fred as a great teacher and definitely recommend his classes!"
Online English Lessons
Private English Tutor Online:
Skype, Google+, MSN, Yahoo, etc.
Internet and Microphone- No Webcam Okay!
Learn to Speak American English!
Travel Abroad, Pass a Test, Get a Better Job!
Beginner, Intermediate, Advanced
General English – Business English – IELTS, TOEFL, TOEIC
Conversation – Idioms – Pronunciation – Grammar – Fluency